Overview
Digital Mountain, Inc. is a leading global provider of electronic discovery, computer forensics, cybersecurity and next-generation Web-based solutions. They hired an agency to help bring their outdated site into the future. The agency was unsuccessful at providing the client with designs that matched their vision for the future of their website. They asked me to design a concept around their vision of what their website should be.
Concept
The concept is based combining digital assets with mountain/nature themes. Due to the nature of the project there were very specific requirements for the design, which are listed below:
Top navigation menu
Hero image
Header Section
2-3 content sections with sample text
Footer
My Role
As designer for the project I was responsible for the visual designs. I worked directly with the agency for the design specs.
Timeframe:
16 Hours
Constraints
Must use approved hero images
Must use company logo
Accelerated deadline
My Approach:
Digital Mountain has been working with the agency for several weeks and was not satisfied with the designs they were presented with. I was brought on to help bridge the gap from what they were expecting vs what they were receiving. Previous designs that were presented to them were rejected; however the client provided examples of designs that they did like.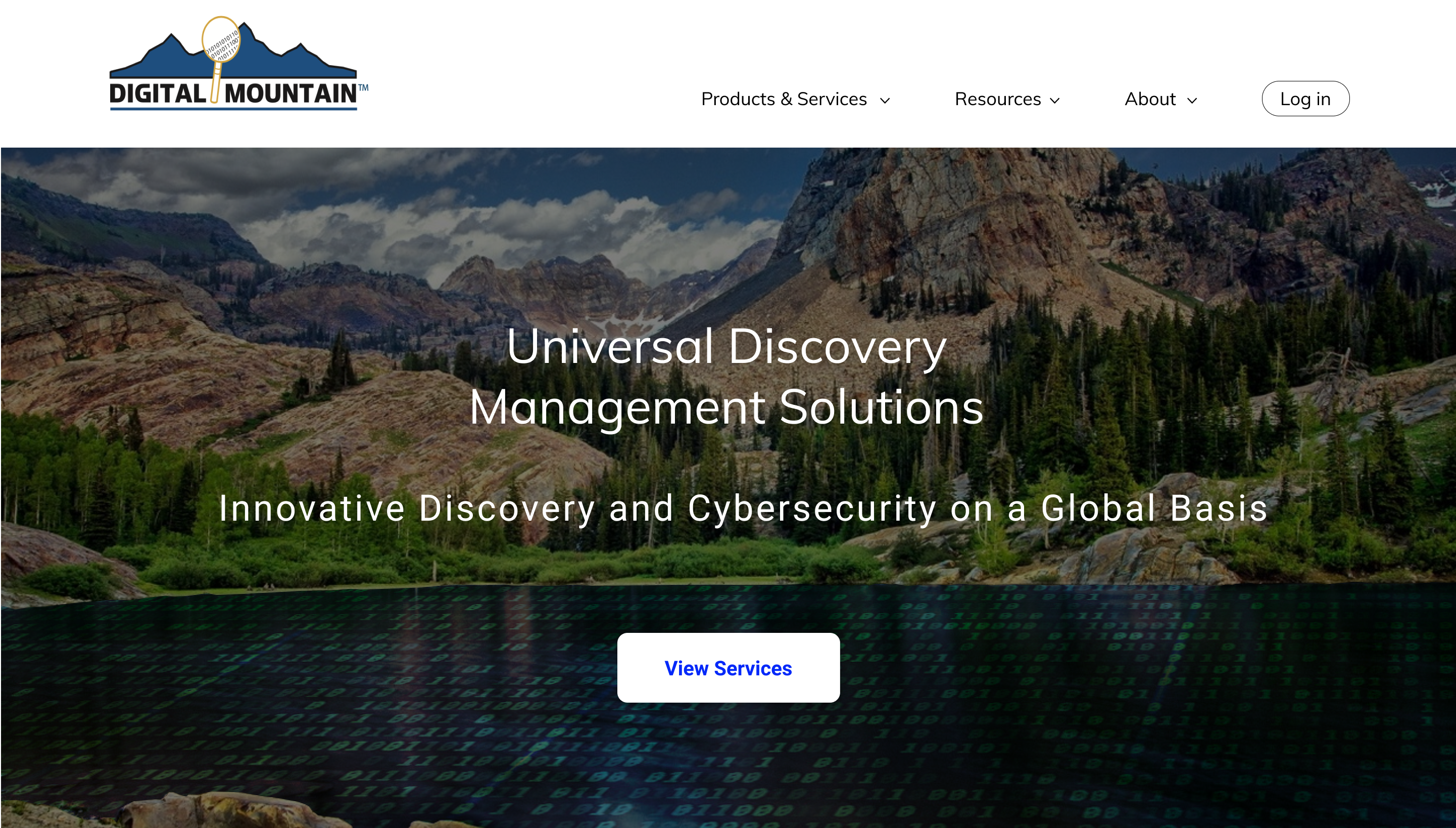 Hero Image & Navigation
Hero & CTA
The client provided pre-approved hero images that matched their company theme of Digital Mountain. Taking that into consideration, I expanded the hero image across the art board for a striking effect when you first log on to Digital Mountain.
I created a white CTA to hover over the binary lake that takes you directly to the next section where the services will be outlined.
Primary Navigation
The existing site has an extensive primary navigation. Prioritizing the site content allowed for a significant reduction in the primary navigation menu, allowing users to focus on their goals.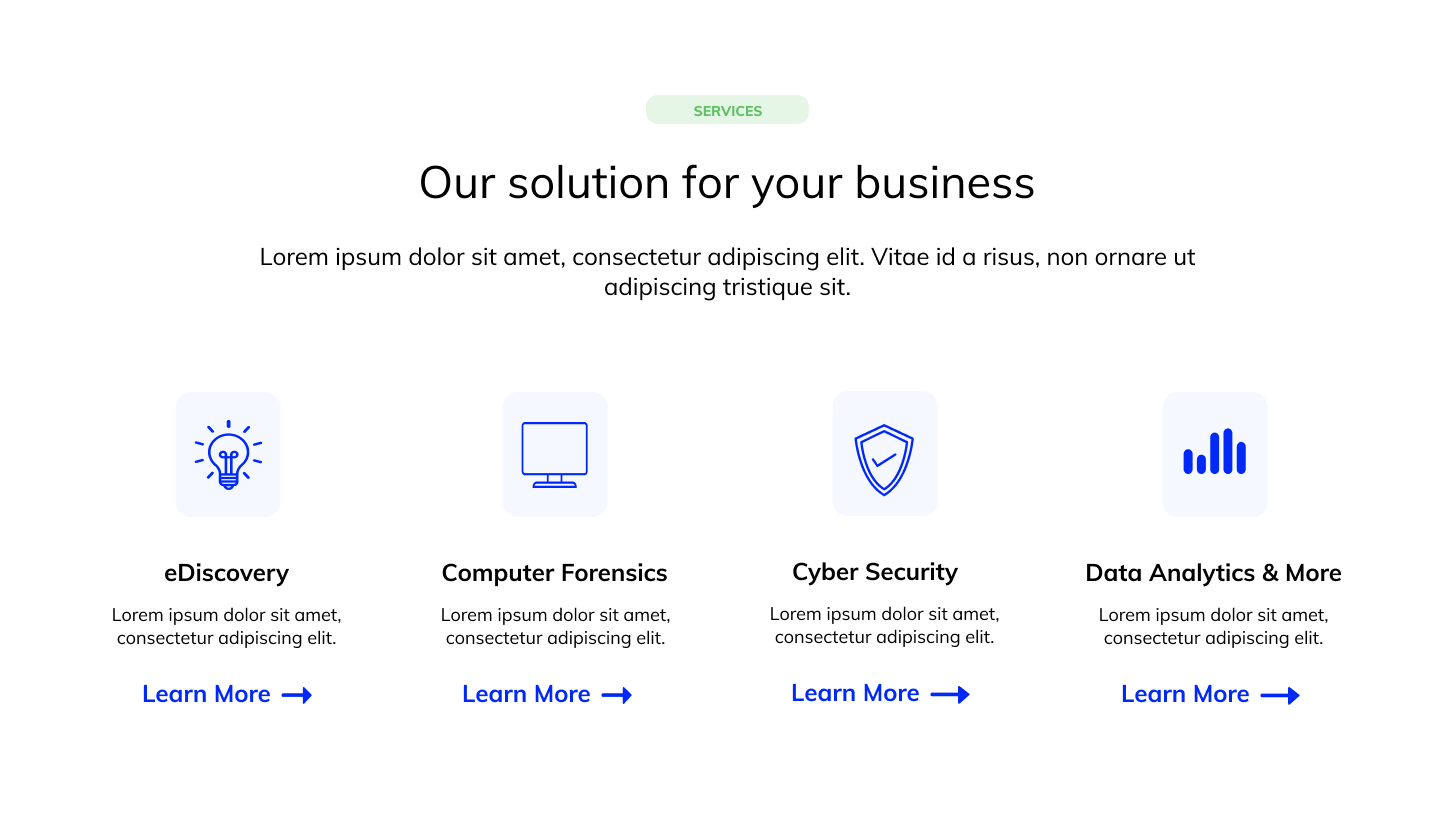 Services Highlights
The services highlight section is the first point where Digital Mountain can sell their products to potential customers. Each service category has a section for a brief overview and links for the user to learn more in dedicated pages.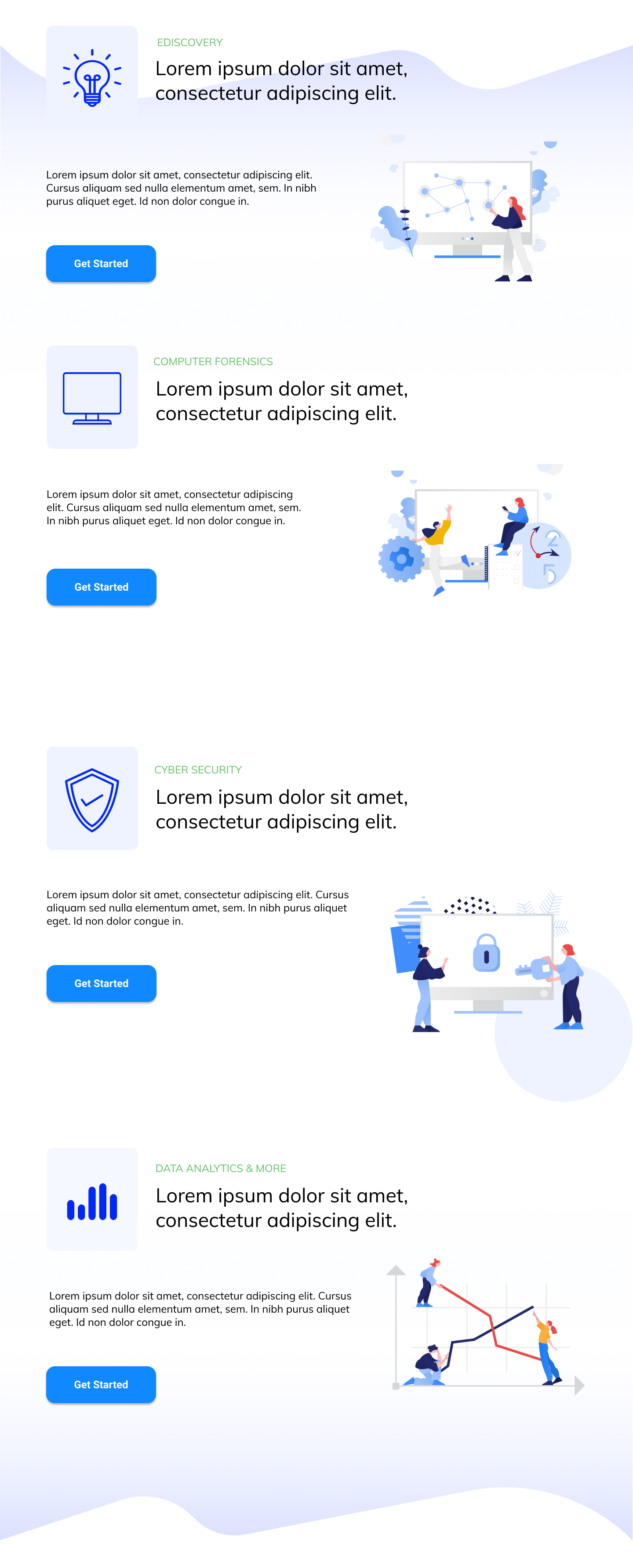 Content Section
One the the client requirements was a content section. These sections are used to go into more detail about what their business offers. Taking color inspiration from the hero image and computer field I created free form vector designs as a background to bring this section to life.
Illustrations
The illustrations give a visual feel to a client's brand. They also help to create a memorable site because it gives a site uniqueness. In this case I used illustrations that directly correlated to the content section.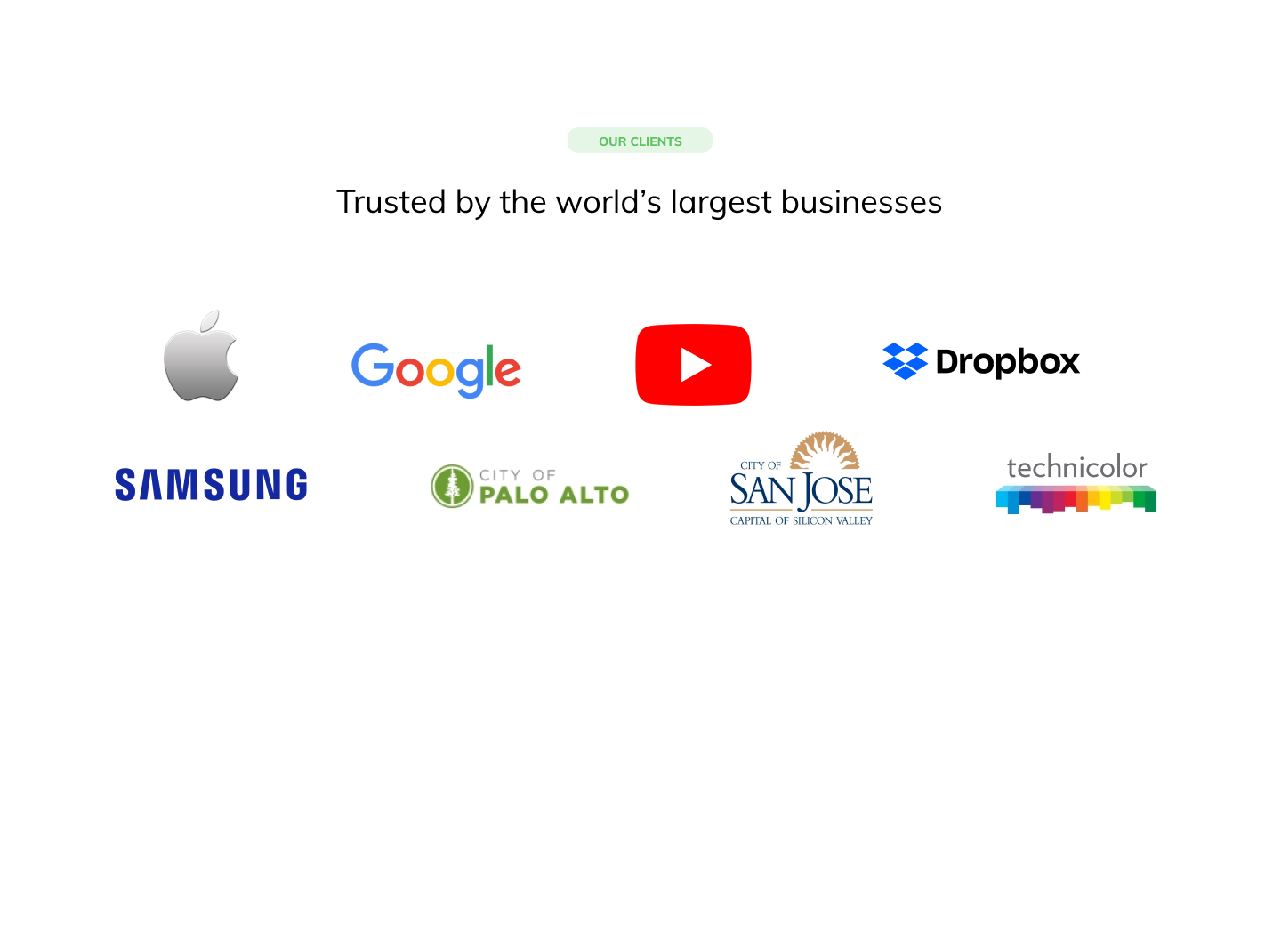 Clients
Digital Mountain's customers currently include marquee law firms, corporations and government organizations on a global basis. They have over 100 clients from different industries and from all over the world. The client section is being used to highlight some of the more recognizable brands.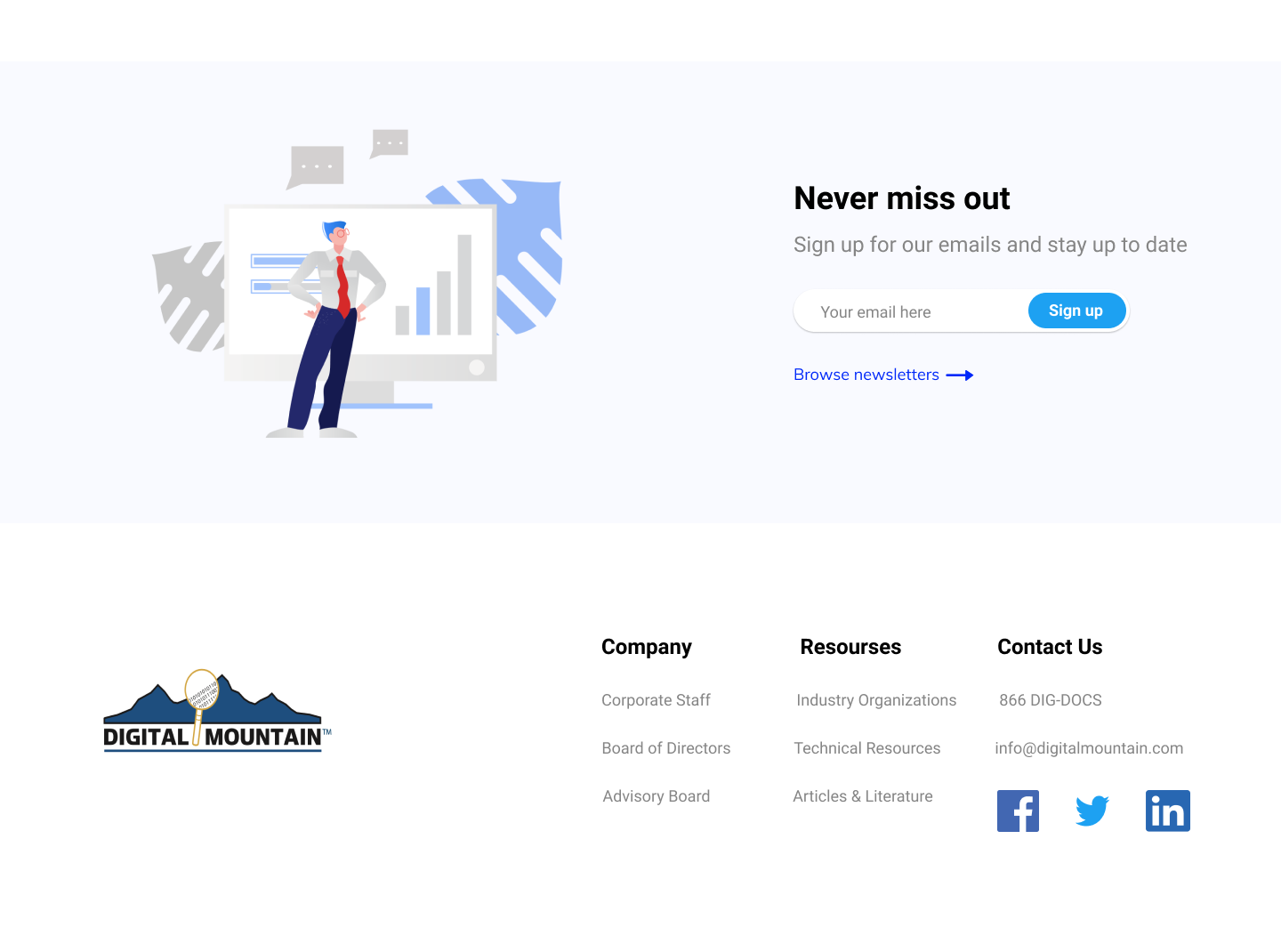 Newsletter sign up & Footer
Newsletter
Digital Mountain has a newsletter that gets sent out to clients and subscribers on a regular cadence. I dedicated a section to this using illustrations that depict business and computers to speak to the clients brand.
Footer
One of the requirements for this contract was to include a footer. Digital Mountain has a lot of resources for their clients that should still be available on the site. I included links to external resources and social media accounts here as well.
In an effort to provide variety and options, I created designs with the other approved hero images to give the client an idea of what their site could look like with different Hero images